Fragmentos is a dance work that seeks to expand a traditional form through multi-disciplinary approaches to choreography and performance that include foregrounding somatic practice, dramaturgical awareness and improvisation.

Coincidently this work intersects with the impact of my father's state of decline, diagnosed with the crippling disease of dementia that ironically energised the essence of these investigations.

Richly complex and multi-layered, Fragmentos draws on traditions and conventions from both flamenco and contemporary dance practice. Essential elements of both practices, which include theoretical and ideological values, come together in a mutual conversation. The work presents identities not as static signs of origin, but as signifiers of the fluid nature of a contemporary multicultural experience.

Fragmentos was submitted in partial fulfillment of the requirements of the degree Master of Fine Arts (Dance) at the Faculty of the VCA and MCM, University of Melbourne. Complementary to this is a written dissertation entitled 'Reframing Tradition: Renegotiating Flamenco Dance through Contemporary Contexts'.

The written component reveals the projects intend and goes hand in hand with the processes that occurred for me in real time. Like the creative work, the written aspect gleans from a selection of both personal and text based observations that simultaneously informed me in ways pertinent to this inquiry.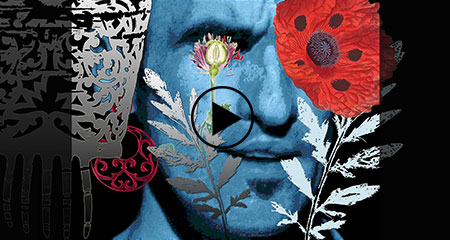 Tomas Arroquero – concept, choreography, direction & performance
Jini Lim – performance
Manolo Jaen – performance
Kieren Ray – performance
Jennifer Hector – lighting design & collaboration
Photography by Jeff Busby